This Is Stunt Rock Vol. 3 Special Vinyl Restock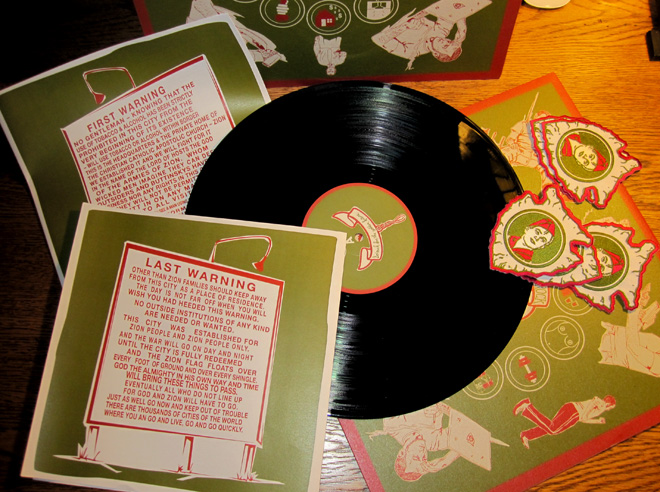 We finally liberated these from Europe. It has been years 6 since we've had this 12″ in stock! To celebrate we've printed up a special 9″ by 9″ 4 page lyric sheet (similar to the book that came with the CD version). This lyric sheet was omitted from the original vinyl release because the original pressing label had no budget for it.
In addition, we've recently been informed that all remaining CD backstock of this release was intentionally DESTROYED! Apparently the warehouse company that stored the original labels inventory could no longer hold the inventory, and after unsuccessfully offering it up to the former label head, it was all recycled. It would have been nice to have been told this as we would have bought them, but it's just another example of how the original label that released this album seemed to have a vendetta against it.
That means the vinyl version of this release is the only thing we will ever have inventory on, so now's your chance if you had never picked this up!
Cost is $14.00 (sorry, imported)
Buy it now at Bandcamp.